Baseball Trading Pins: Order Early!
Rick Cundiff - May 28, 2019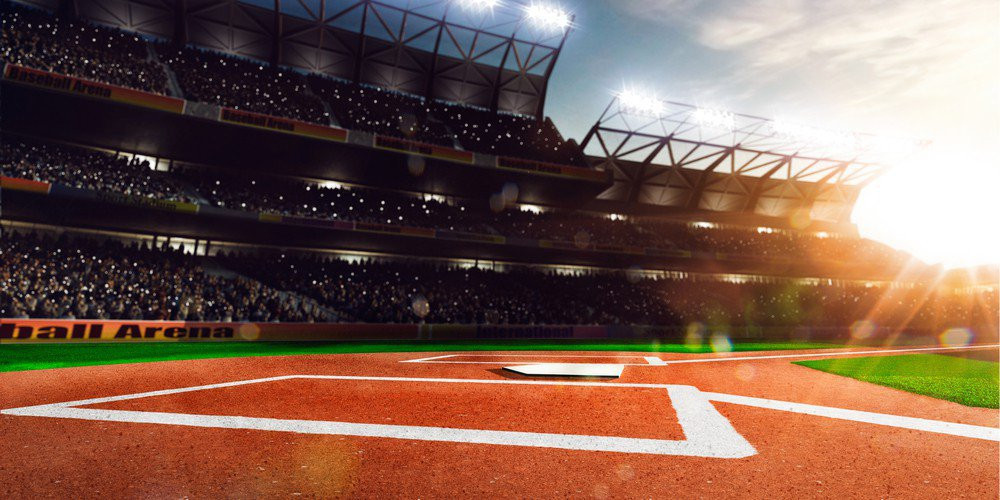 Memo to parents and coaches of youth league baseball players: The time to order this year's team is now!
We know it's early. MLB spring training is still underway, and youth league players are still working hard in school. But trust us, the earlier you order your team's trading pins this year, the less stressful the process will be.


What's the Hurry?
Right now, is the time to be finalizing your design for this year's trading pins. If you do, and order by April 1, you can be sure you'll receive your pins in plenty of time for the big game. Wait until June 1, and you could be in trouble.


Why?
It's simple. The demands of baseball season overwhelm every trading pin manufacturing facility in the world. By June 1, backlogs exist at every factory. They're busy producing literally millions of trading pins. What might take two weeks in April could take four (or more) in June. You don't want to run the risk of disappointing your players by waiting too long to order.


At
Trading Pins Direct
, we've been creating great trading pins for terrific teams for 15 years now. And every single year, we've had to deal with calls late in the season from frantic parents who waited too long to order pins. Sometimes, it's just too late. You don't want your team to be the only one at the tournament without pins to trade, do you?
No, Really, We Mean It
We're not kidding. If you want to ensure your team has pins to trade at the big game, order early. Order now. We know, you've heard this before. And maybe you've cut it close a time or two, and still received your pin order on time.


Keep in mind that there are more teams, and more players, every year. That means more pins ordered. The more pins ordered, the bigger the factory backlogs get, and the longer it will take to produce your pins. While we make every effort to get your pins to you on time, production time is a factor we simply can't control. Don't forget, you're ordering a custom product, and your order can't be canceled. You don't want to risk getting your pins a week after the tournament.


You're Ready to Order Trading Pins. Now What?
Once you're ready to order, Trading Pins Direct makes it fast and easy to do so. What's the secret to ordering great pins without stressing out?


Consider these few tips that are sure to make it easier:
Limit Decision Makers – It's best to appoint ONE parent and the coach to be the point people on pins. It's too time-consuming and impractical to have every parent and player reviewing every design revision.
Order Plenty – Remember, players are likely to trade with others outside their own age bracket, not just the teams they play. For the best trading pin experience, we recommend at least 35 to 50 pins per player. (Don't forget extras for siblings too!)
Multiply Your Trading Power – You want trading pins that will dazzle the other teams. It's easy to give your pins super trading power with our exciting array of options. We can add glitter colors, sliders, spinners, bobbleheads and other great add-ons to make your team's pins a home run when the trading starts. Best of all, you don't have to strike out your budget to do it. You'll be amazed how economical great options are!
Think Big – All other things being equal, bigger pins will trade better than small ones. Most teams order pins ranging between 1.75" and 2.5". That's not to say you can't have great smaller pins, though. A terrific design will always be popular at any size.
Questions? We Have Answers
At Trading Pins Direct, we're always happy to answer any questions you might have about your team's trading pins. Remember, we don't charge for artwork or revisions, so you can be sure your pins will be exactly what you want. Our experienced, award-winning graphic artists have created some fantastic pins over the years. Check out our Gallery page for some examples.


We've been providing teams with great-looking trading pins for 15 years. We know what it takes to make your design look its best, and we're here to help. We want your players to say "Wow!" when they see their pins. We want other teams to say "Wow!" when they see them too. We're your dependable source for the best baseball trading pins, the best prices and the best customer service in the industry.
We'll say it one more time – ORDER EARLY! When you're ready to discuss your design, or to order your team's pins for the upcoming season, give us a call, toll-free at 866.860.8842. Or fill out our no-obligation Free Quote form. When you buy pins from Trading Pins Direct, you can be sure they'll be a grand slam when the trading starts!