Cooperstown Trading Pins Are Hot!
Rick Cundiff - May 24, 2019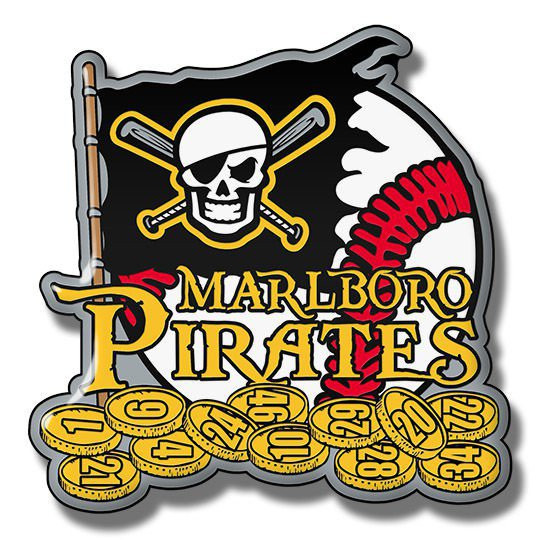 If your team is headed for the home of baseball, you need trading pins! Cooperstown trading pins are a vital part of the tournament experience.
No matter which of the several Cooperstown tournaments your team is playing in, your players will definitely want to be well-stocked with trading pins. Just like at the Little League World Series in South Williamsport, pin trading is a huge part of the youth baseball experience at Cooperstown.
In Cooperstown, you're immersed in baseball lore from the moment you set foot in the town. As the "birthplace of baseball,' it's a must-see destination for baseball fans from all over the world. The National Baseball Hall of Fame and Museum showcases the history of the Great American Pastime from the beginning. Nearly 300,000 visitors travel to the Hall each year.


In all the excitement of Cooperstown tournaments and events, it's easy to lose sight of the fun of pin trading. Rest assured, the players won't forget. Trading pins is a cherished part of the total experience.


Trading pins have been an iconic part of youth baseball for decades. Even the Hall of Fame offers its own trading pins. It's a fun way to meet new friends, collect keepsakes that will last a lifetime. That's why it's important to have plenty of your own team's pins to trade with others.
For the big tournaments, a good minimum is at least 100 pins per player. That's plenty to get started, and your players aren't likely to be caught short once the trading starts. You don't want your players to be disappointed by running out of pins to trade.


Remember, your pins don't have to be the biggest or most elaborate to trade well. The key is to have a great-looking design. If you're not sure what you want your trading pins to look like, any reputable pin provider can help. Talented graphic artists can take your concept and turn it into terrific-looking pins that will be a grand slam success when the trading starts.


The key to getting great Cooperstown trading pins is to find a great supplier. At Trading Pins Direct, we are committed to offering you the best quality pins, at the best prices, and with the finest customer service you can get. That's a tall order, but it's one we've been living up to for almost 15 years.
How do we do it? Well, for starters, we don't charge for art or revisions, so you can be sure your pins will look exactly the way you want. We don't charge a setup or mold fee. We'll even ship your pins free to any address in the continental U.S.A.


That's not all. We refuse to be undersold. If you find a lower price on identical pins than we quote you, just let us know. We will match or beat it.
Of course, great prices mean nothing without great quality pins. We back every one we sell with our 100% Satisfaction Guarantee. Find one that's defective in either materials or workmanship, and we'll replace it at no extra charge to you. It's all part of our dedication to total customer satisfaction.
We make it easy, fast and fun to order trading pins. Let us show you today how your team can have great Cooperstown trading pins!