Hockey Trading Pins -- Not Just for Youth Leagues!
Rick Cundiff - May 24, 2019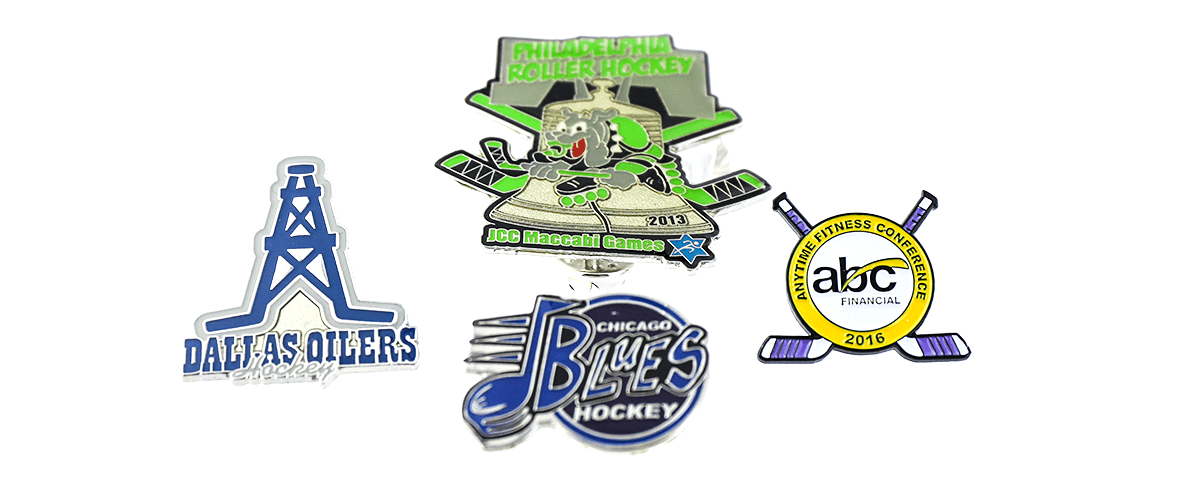 Hockey trading pins are an integral part of youth hockey today. But did you also know they're part of a Senior hockey tournament started by Snoopy?



Well, not the lovable beagle himself exactly, but by his creator, the late "Peanuts" cartoonist Charles M. Schulz. For more than 40 years, the Redwood Empire Ice Arena, created by Schulz and his first wife, has hosted a tournament for players and teams ranging in age from their 40s to their 80s.
The annual event held in July in the Santa Rosa, CA rink better known as "Snoopy's Home Ice" features friendly competition, camaraderie, and yes, even hockey trading pins. Schulz himself played every year until his death in 2000.


The 2017 Snoopy's Senior World Hockey Tournament begins July 14.The goal of the 10-day tournament is to allow older players – including youth league coaches and referees, former college players, even ex-NHL stars, a place to gather once a year, play hockey, make new friends and have fun. Teams come from the United States, Canada and around the world to join the fun.

"Peanuts" motifs abound, of course. The arena's snack bar is the "Warm Puppy Café." Team names include the Woodstock Flyers (honoring Snoopy's little yellow bird friend), and the Great Pumpkins.


Schulz, known as "Sparky" to his friends, was a Minnesota native, and long-time hockey player and fan. After moving to California in 1958, he found only a single ice rink in Sonoma County. When it closed, he and his first wife built the Redwood Empire Ice Arena. For his contributions to the sport, he was named to the U.S. Hockey Hall of Fame.


In addition to hockey, Schulz was also a figure skating fan. The arena has hosted major exhibitions with professional skaters. He was posthumously named to the U.S. Figure Skating Hall of Fame.


The arena features a full range of youth hockey programs and adult team and pickup play as well. Both private and group figure skating lessons are offered as well.


Schulz's interest in ice sports was lifelong, starting in his Minnesota childhood. He once persuaded his father (like Charlie Brown's dad, a barber) to create an ice rink in the back yard. Two daughters became professional figure skaters, and even Woodstock got to drive a Zamboni on his frozen-over birdbath.


Schulz's widow, Jean Schulz, joins the celebration of her late husband's life each year, and collects hockey trading pins which she wears proudly on a jacket at the tournament.


If you're
ordering
custom hockey pins, it's best to choose a reputable supplier. Keep in mind that Schulz's characters are copyrighted. Therefore, any use of them in any form – including trading pins – requires permission of the copyright holder. No legitimate pin provider will produce character pins without that permission.
Although Schulz has been gone for 17 years, his legacy lives on, both on Snoopy's Home Ice and in the hearts of hockey players, figure skaters and "Peanuts" fans worldwide. As this year's tournament gets underway, raise a glass of Snoopy's preferred libation – root beer – to Sparky and his love of ice sports.