The Olympic Heritage of Trading Pins
Rick Cundiff - May 24, 2019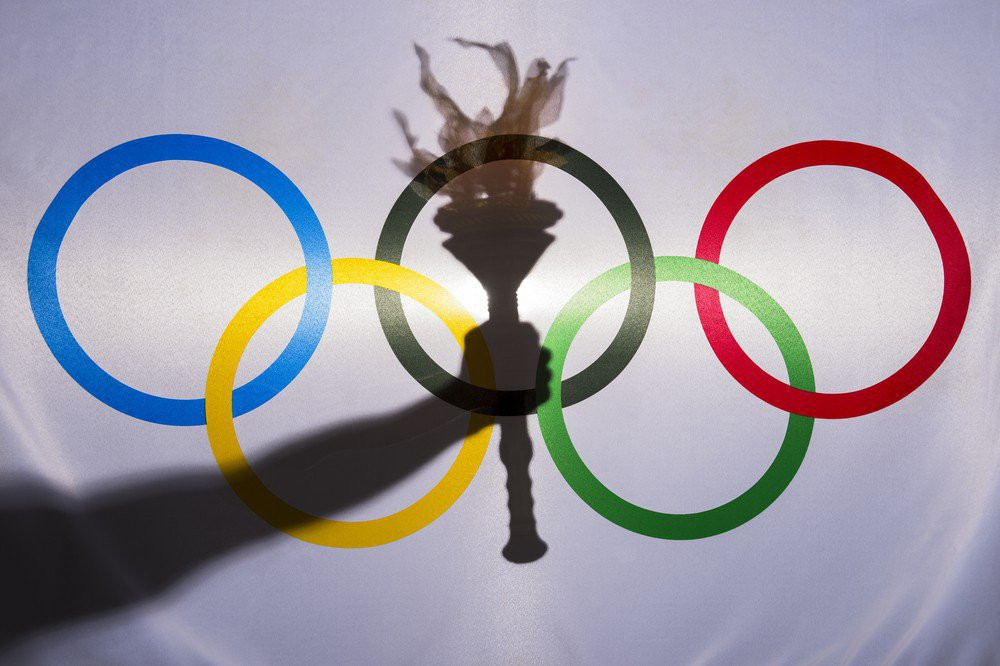 Trading pins
are a huge part of youth sports of all kinds today. With good reason – they're fun to trade, they help break the ice among strangers, and can lead to new friendships with people from around the world.
It's fitting that trading pins are a part of youth sports. They trace their beginnings to the modern Olympics.


The Beginning of Trading Pins
The ancient Olympic Games began as a festival which included a series of athletic events among Greek city-states, starting sometime around the 7th century B.C. Athletes honored Zeus by competing for glory and olive leaf wreaths or crowns. Roman emperor Theodosius I banned the Games in 394 A.D.
The Olympic Games returned in modern form in 1896, when the new games were held in Athens. From these games came the roots of what evolved into today's trading pins.


The First Trading Pins
The precursors of today's trading pins were neither pins nor traded. The first modern Olympic athletes, judges and officials wore small, colorful cardboard discs to identify themselves. Within a few years, countries switched from cardboard discs to simple metal one.
In 1906, Swedish athletes introduced the first of what could be considered the modern trading pin. Its blue and yellow colors represented the nation's flag. Before long, other countries began creating their own pins as well.
As the Games grew in popularity, so did the camaraderie among athletes and officials. The 1924 Summer Olympics in Paris initiated the tradition of the Olympic Village, where athletes live during the Games. Soon athletes, officials, and even spectators discovered the fun of trading pins among each other as a way to show the Olympic spirit of international friendship.
Trading pins became so popular that 1948 Olympic organizers asked the participating countries to limit pin production to maintain the pins' limited-edition exclusivity and appeal.


Have a Coke and a Trading Pin
As the decades passed, trading pins continued to grow in popularity worldwide. The business world took notice. In 1988, Coca-Cola opened its first official Olympic pin trading center at the Calgary Winter Games. The company later reported that the center drew more than 17,000 visitors a day.
Interest in pin trading continued to grow. Four years later, at the Summer Games in Barcelona, Coke's trading pin center drew a half million people in all, from 70 nations.
At the 1994 Winter Games in Lillehammer, Coke introduced a new twist, the Pin of the Day. The company releases one pin a day which will combine with other Pins of the Day to create the iconic shape of the classic Coca-Cola bottle. It quickly became a tradition that continued in 2018 in Pyeongchang.
There appears to be no limit to the world's love for trading pins. By the 1996 Summer Games in Atlanta, athletes, officials, and visitors exchanged some 3 million trading pins, according to Time magazine. That number has doubtless increased substantially in the past two decades.
Even reporters covering the Olympics get in on the pin trading action. NBC journalist Katie Couric revealed at Pyeongchang that she has collected pins at every Olympics she's covered, and now has approximately 700 pins. Couric has another distinction, too. She actually has been the subject of several Olympic trading pins, including some with bobbleheads.


What Makes Trading Pins So Popular
The real secret to pin trading is that it's fun. That's the whole basis for whimsical pin designs and colorful logos. It's all about the Olympic spirit.
It's easy to understand the appeal of trading pins. They're small and easily transported – they easily can be worn on a lanyard, jacket, vest, hat or shirt. They typically feature a highly detailed, attractive design, and when properly made, can have the gloss and beauty of fine jewelry.
But the biggest attraction is the fact that they're a unique keepsake memento.
They're specific to a particular year, location and event. That combination of factors makes trading pins a cherished part of the adventure of attending the Olympics. While pins commonly trade one-for-one, especially rare pins will command a premium. One pin trader recently told a reporter he traded 30 pins for one especially rare one he wanted.


The Legacy of Olympic Trading Pins
As Olympic pins have skyrocketed in popularity, trading pins have grown into a huge part of youth sports as well. Little League Baseball introduced its first official trading pins in 1983, and the pins quickly became a fixture of the sport. In recent years, trading pins have expanded into other sports such as soccer, hockey, cheerleading, figure skating, and many others. Even academic competitions such as Destination Imagination and Odyssey of the Mind feature pin trading at events.
It's not hard to imagine children participating in youth sports today, dreaming of a future at the Olympics in years to come. Collecting trading pins now can be a bridge to doing the same at a future event in a city halfway around the world. It's safe to say trading pins have come a long way from those simple cardboard discs of 1896!