Time To Order Custom Hockey Trading Pins
Rick Cundiff - May 28, 2019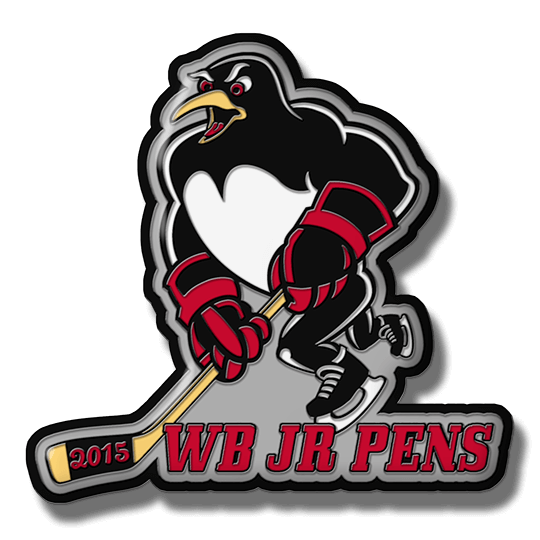 As autumn approaches and temperatures cool down from the summer heat, it's not too early to start thinking about custom hockey trading pins. At Trading Pins Direct, we are dedicated to giving you the best quality and value in hockey trading pins.


Now is the time to be thinking of your team's pin design, before the action on the ice starts. While you have time to seriously consider it, think about what you want your team's trading pins to look like. Think about all the parameters – pin size, shape, colors, options and overall style.


Our talented graphic artists have been crafting great looking trading pins for youth leagues around the world for more than a decade. We can take your idea and turn it into terrific looking hockey pins that will trade well at the games and tournaments.
If you're creating a new design, start by asking your players what they think. See what ideas they have for the look of the pins. Create a design, based on what they say. It doesn't matter if you have a full design, a quick doodle or even just a verbal description. Our graphic artists will work with you to turn your players' concept into fantastic trading pins they can be proud of.


Custom Hockey Trading Pins Are Affordable
On a tight budget? No problem. We offer a range of pin styles and types that can accommodate any budget. We offer a choice of economical options to boost the trading power of your team's pins, too. Just let us know and we can work with you. And remember, we don't charge for artwork or revisions.


Now is the time to plan and order your team's custom hockey trading pins for the upcoming season. Avoid the rush and be prepared for the big games! Call us today toll free at 866-860-8842, or email us at
[email protected]
. We're here to serve all your team's hockey trading pin needs!