When Trading Pins, A Little Strategy Comes In Handy
Rick Cundiff - May 23, 2019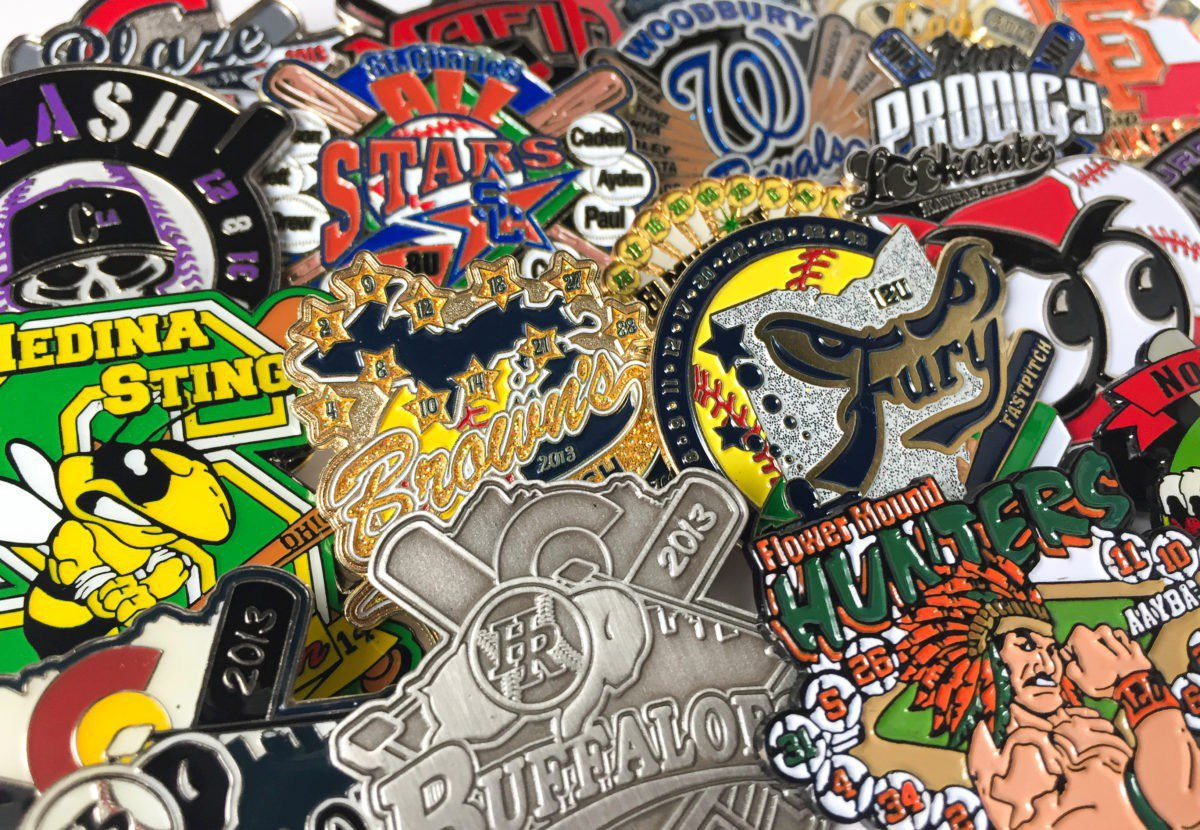 When it comes to custom baseball, softball or other sports trading pins, it's always a good idea to have a trading strategy. For maximum enjoyment of all involved, it's best to consider how you want to trade before you get to the trading area.
The key to having fun with pin trading is to remember it's not just about the players on the team. Friends, siblings, parents, officials, coaches, and others enjoy trading as well. Consider which pins you and others will want to trade for.
If you're playing in a tournament, be sure to trade for the pins of each team your team plays against. That's a good place to start. The best way to be sure you get the pins you want is to create a list. That makes it easier to keep track of which trading pins you want to get, and check them off as you get them.
Think about what pins excite you the most. Especially at national and international events, consider trading for pins from other state or countries. Think about the ones farthest away from you. Or maybe you want pins from states or countries you've competed in. At national events, you might want to trade for pins from every state; at international events such as Destination Imagination Global Finals, maybe you'll want to get a pin from each nation competing.
Your trading pin strategy is really limited only by your imagination. Some people choose to trade for teams that have the same mascot as theirs. Or maybe you want a touch of revenge -- collecting pins of teams that defeat the teams that beat yours. However you choose to collect, it's all in good fun.
One important thing to remember is that you need plenty of pins to trade with others. Don't sell your trading short because you run out of pins to trade. It's always a good idea to order extras, especially if you have a great looking design that lots of people are sure to want.
Always be ready to trade! Keep your pins with you for opportune trading moments. If your event has specific, sanctioned trading times and places, be sure to observe the rules. If not, well, any time two traders meet, it's a great time to trade! Just be sure to observe the conventions of fair pin trading as outlined by various sport or event organizations, and remember the Number One rule of pin trading: It's a good trade if both sides walk away happy.
With the huge variety of trading pins out there, it's no wonder that pin trading has become so popular over the years. The creativity of the teams and the artists that help bring the pins to life is truly amazing. A great producer such as
www.tradingpinsdirect.com
can help any team create pins that look terrific and have fantastic trading power.
Regardless of your trading strategy or how you choose to trade, it's always fun to meet new traders from different places and different teams. Pin trading can easily lead to lifelong friendships!