5 Reasons To Give Away Rush Pins At Your Next Event
The Hoth - Aug 5, 2019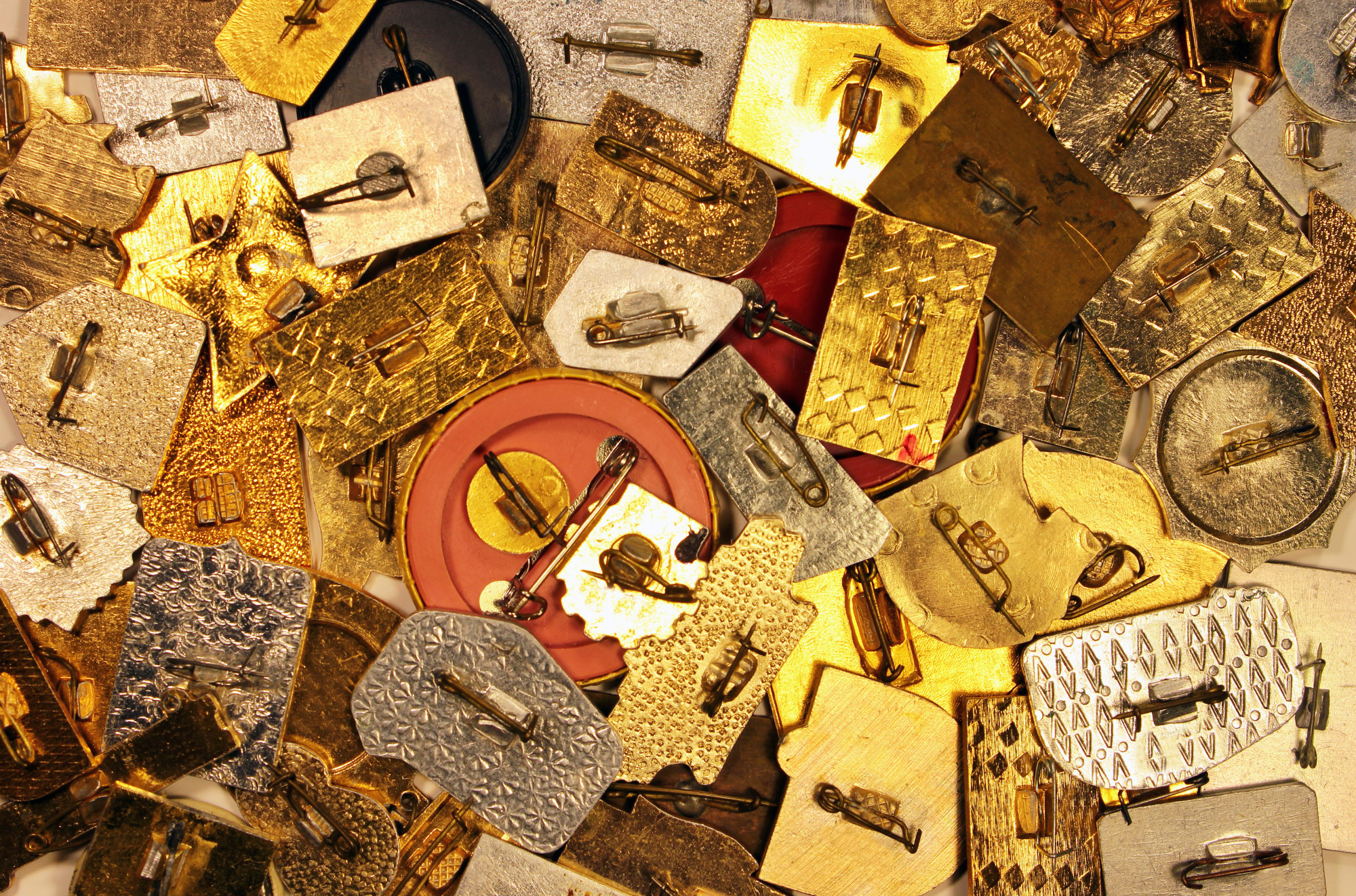 5,000 years ago, Sumerians were wearing pins made of iron and bone. Back then pins were typically used to make and fasten garments. But by Greek and Roman times pin fashion had changed to a clasp called a "fibula." In modern times pins are used to convey messages.
In the military, pins are used to convey messages of power, majesty, and bravery. They can be worn on a collar, shoulder, arm, cuff, or on a cap.
You can even use them as promotional pins for your business to convey a message. Keep reading to learn five reasons why you should give away lapel pins to give away at your next event.
1. Rush Pins are Fashionable
Print enamel pins work for everyone. It doesn't matter their age, size or whether they're rich or poor.
Pins also look great on any outfit regardless of the apparel, design, color or size. Lapel pins make garments look unique and more interesting.
They're a great way to attract attention and act as the perfect conversation starter, which is perfect if you're giving them away at an event.
2. They're a Great Way to Show Appreciation
Pins are the perfect way to show appreciation to staff, associates and attendees. They're also a great way to demonstrate camaraderie in the workplace, association or facility. Custom pins have the benefit of looking great while being cost-effective.
3. Pins Are Fun and Easy to Carry
One of the fun things about conferences and conventions is getting free gifts, a/k/a/ "swag." Custom pins make the perfect giveaway items for such events. Unlike larger items, they're not bulky of difficult to carry around for long periods. They're lightweight, small, and always easy to carry.
Your employees also can wear your pins as a way to help promote your brand. Attendees may even love your promotional pins so much they also begin wearing them right away. Your brand gets extra promotional mileage during the event, thanks to the pins' uniqueness and convenience.
4. They Make Great Statement Pieces
Often at awards shows, you see celebrities wearing a pin that supports a certain cause. They may wear a bright pink lapel pin that shows they support breast cancer awareness, for example.
At the 2018 Golden Globes, many celebrities wore a pin that announced their support for the #MeToo movement. If your brand is sponsoring a fundraiser for a special cause, lapel pins are the perfect statement piece. Just be sure your brand agrees with the cause you're announcing to the world.
5. They're Small but Can Make a Big Impact
While small, rush pins add a huge impact to any ensemble. Most people are proud to show their support for a cause.
Since they're small, pins are easy to wear to any occasion. They look just as amazing on a t-shirt as they do a tuxedo. And they can be worn often, which means your brand has many chances to gain exposure.
No matter what the occasion, pins are memorable and help give your brand a boost whether you're well-established or just getting started.
6. They're Collectible
Trading pins can be a lot of fun. In fact, the custom of trading pins has been a huge tradition at the Olympics for the past 122 years. The tradition is expected to continue with fervor at the upcoming 2020 Olympics in Tokyo.
Some people love collecting and trading pins as a hobby. Pins are easily affordable, and small enough to not take over one's home. And with tens of thousands of pin designs out there, it's a hobby that can last for a lifetime.
You'll probably even meet one or two pin collectors at events. They'll be especially excited to know you're giving away their favorite collectible item. Perhaps you'll even inspire someone to become a pin collector. Maybe you'll even create such an amazing and unique pin it becomes a highly sought after pin in its own right!
Benefits of Designing Custom Enamel Pins
There are plenty of benefits to designing your own pins. It's a really easy process. All you need is the design in order to get started. Most pin making companies prefer you upload your design in an ai format or other type of vector file.
However, with custom rush pins, you'll typically be limited to two or three existing pin styles to which you can add your custom logo. If you need pins fast, there's really no time to go through the full custom design process.
Get a Free Quote
There are so many reasons why rush pins are the perfect last-minute promotional item. Even if you somehow end up with a few leftovers, they're easy to store in your office until the next event.
You'll probably find rush pins so successful that you'll want full custom pins for your next event. We can help. Click here to get your free quote to get started.